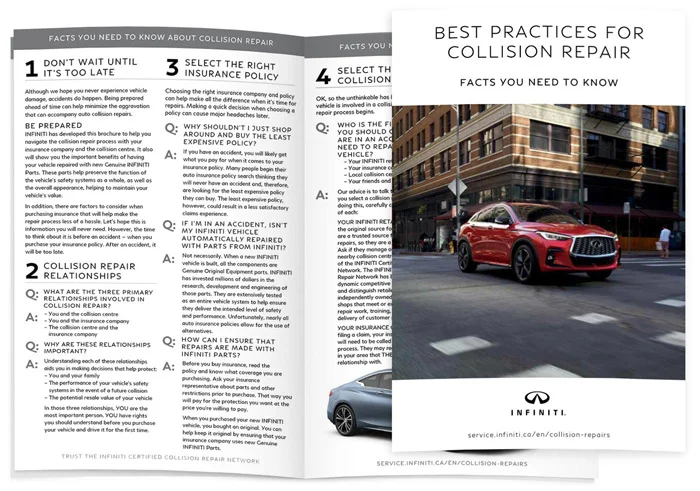 INFINITI Collision Repair Guide
Being in accident is stressful enough, which is why we developed this comprehensive collision repair guide designed to assist you in navigating the collision repair process from start to finish. Not only will it empower you with the ability to make informed decisions along the way, but it will also illustrate how Genuine INFINITI Parts help preserve your vehicle's value, safety systems and its overall appearance and performance.
---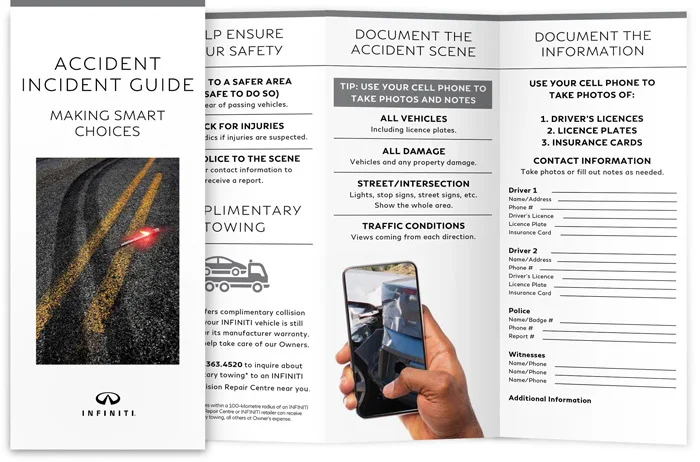 Accident Report Form
There are critical steps you should always take immediately after you are involved in an accident, regardless of severity. However, in the moment, recalling those specific steps can prove to be quite challenging. To help, we developed a comprehensive Accident Report Form and Guide that can be safely stored in your glove compartment and available in a moment's notice to assist you in the event that you need it.
Going Forward:
What To Do After An Accident
Contact Your Insurance Company
Notify your insurer and the insurance company will send an adjuster to assess the damage to your vehicle.
Find an INFINITI Certified Collision Repair Centre
You can use our Certified Collision Repair Centre locator to get started, or find and contact your local dealer for a referral.
find a certified collision repair centre
Understanding Your Rights and the Right Parts
You have the right to choose where and how your vehicle is repaired, but to help ensure your INFINITI continues to perform as designed, you should insist on new Genuine INFINITI Parts from the body shop you choose and from your insurance company.
Know your rights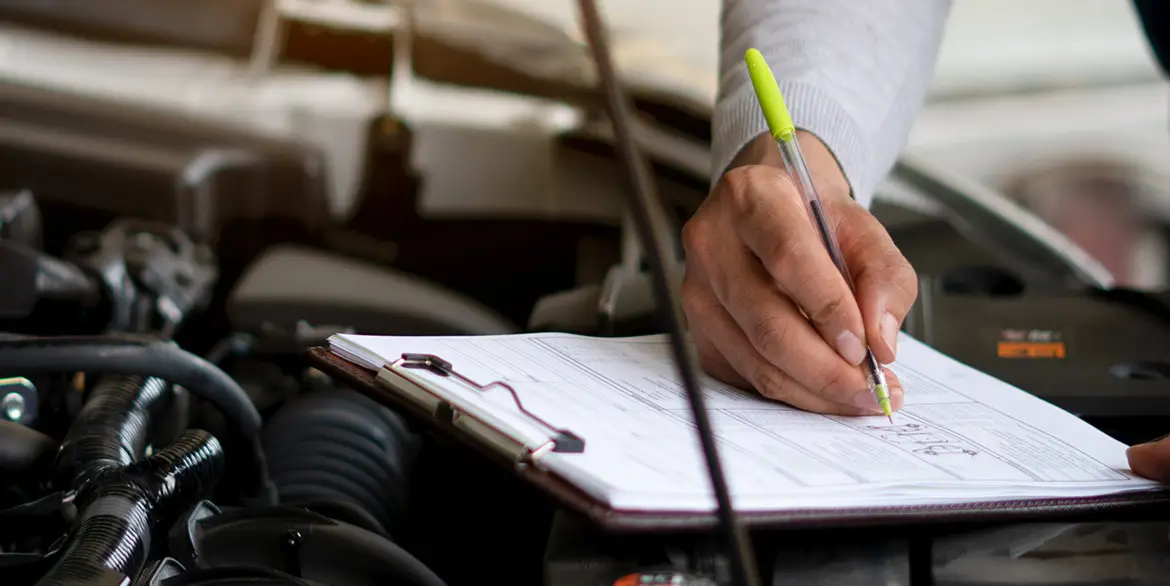 How To Read An Estimate
You don't need to be a collision repair expert to understand the terms and abbreviations listed in your repair estimate. All you need is our "How to Read an Estimate" guide.
Learn More
Why INFINITI Certified Collision?
Because they can deliver the exceptional repair experience you deserve with the tools, training, and expertise required to help restore your INFINITI to its pre-accident appearance, function, and performance.
Learn More