Enhance Your Drive With Genuine Infiniti Accessories
Tailor your INFINITI experience to your specific lifestyle and elevate your driving pleasure with Genuine INFINITI Accessories. Not only are they designed to integrate seamlessly with your vehicle, but they also come backed by the following warranty options:
Purchased with your new INFINITI vehicle, Genuine INFINITI Accessories are covered by your vehicle's factory warranty.
Purchased separately and installed by your retailer, Genuine INFINITI Accessories come with an INFINITI-backed 12-month / 20,000-km limited warranty.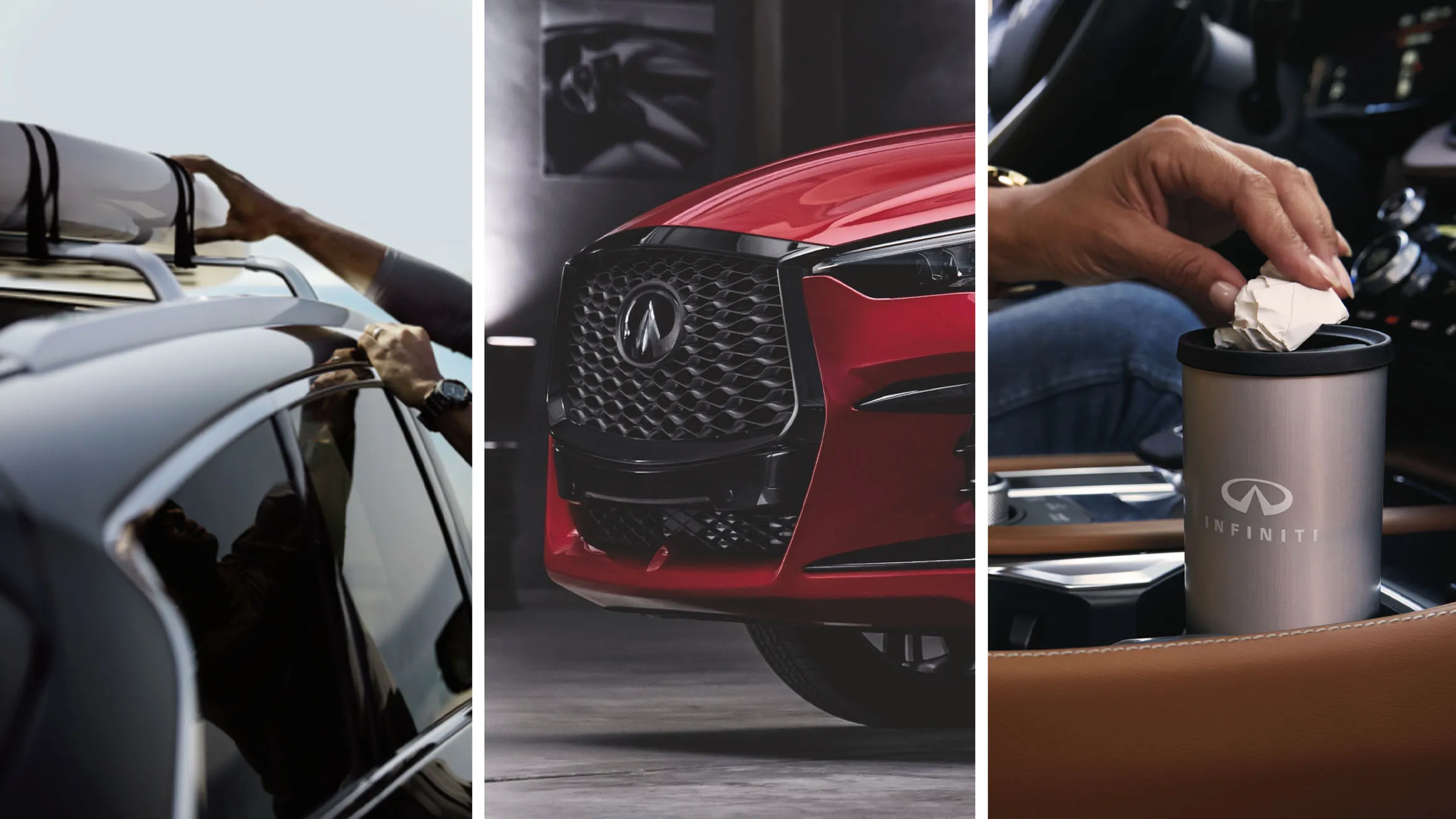 Precision. Quality. Infiniti.
Select Genuine INFINITI Parts when your INFINITI needs brakes, batteries, mufflers, shocks, struts, belts, filters, wiper blades, collision and other replacement components.
Available Genuine INFINITI Parts
Select Genuine INFINITI Parts when your INFINITI needs brakes, batteries, mufflers, shocks, struts, belts, filters, wiper blades, collision and other replacement components. Only your INFINITI retailer can directly access the full range of Genuine INFINITI Parts, including, but not limited to: