You And Your INFINITI Deserve Our Best
That's why we guarantee* that not only will you get the right price on your next 0W-20 synthetic oil change, it will also be performed by our highly trained technicians using the best products specifically tested and approved for your INFINITI.
*The following conditions are eligible for price match reimbursement:
1. Price matched after the purchase: within 30 days of purchasing a Genuine INFINITI 0W-20 Synthetic Oil Change from an authorized INFINITI retailer, a customer presents a current advertised price for a 0W-20 synthetic oil change including a Genuine INFINITI Oil Filter, at a lower price.
2. Price matched prior to the purchase: A customer presents an eligible competitor's current advertised price for a 0W-20 synthetic oil change including a Genuine INFINITI Oil Filter. An eligible competitor's price must be substantiated by a legible copy of the competitor's printed advertisement or current online offer.
ELIGIBLE CUSTOMERS: Customers must reside in Canada.
ELIGIBLE COMPETITORS: Eligible competitors must be provincially licensed and located within the same province as the claiming INFINITI retailer location.
ELIGIBLE QUOTES: Price match limited to invoices and advertisements presented to retailer by customer. Advertised prices located with INFINITI retailer assistance are not eligible for reimbursement.
CLAIM CONFIRMATION AND AUDIT: Nissan Canada Inc. reserves the right to request additional documentation and/or contact the retail customer to confirm claim eligibility.
EXCLUSIONS: Retailers cannot price match the following: bonus, bundled, free, or special offers; coupons, rebates, or promotions; clearance or closeout prices; typographical errors; competitors' prices that result from a price match; advertisements located with INFINITI retailer assistance.
Schedule An Oil Change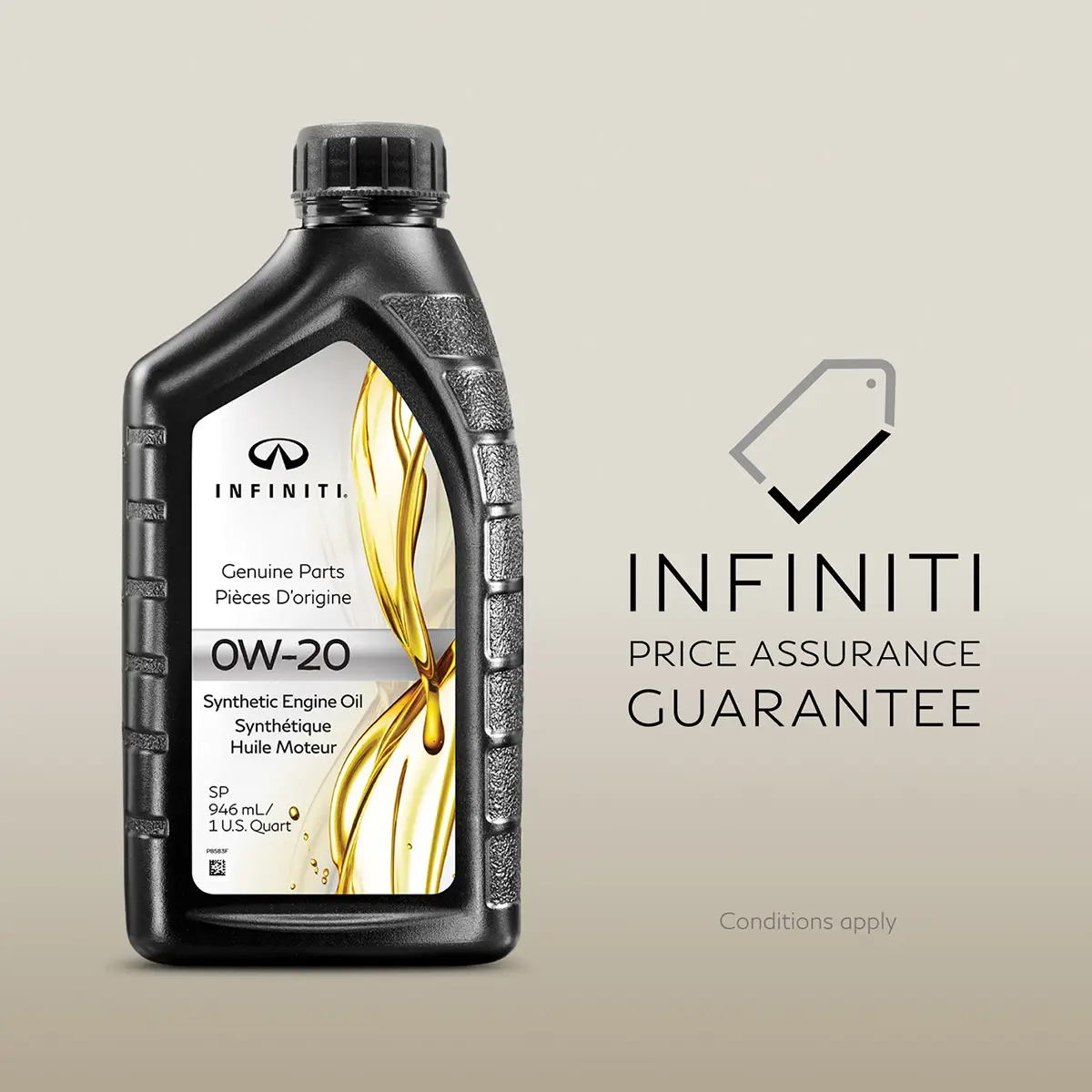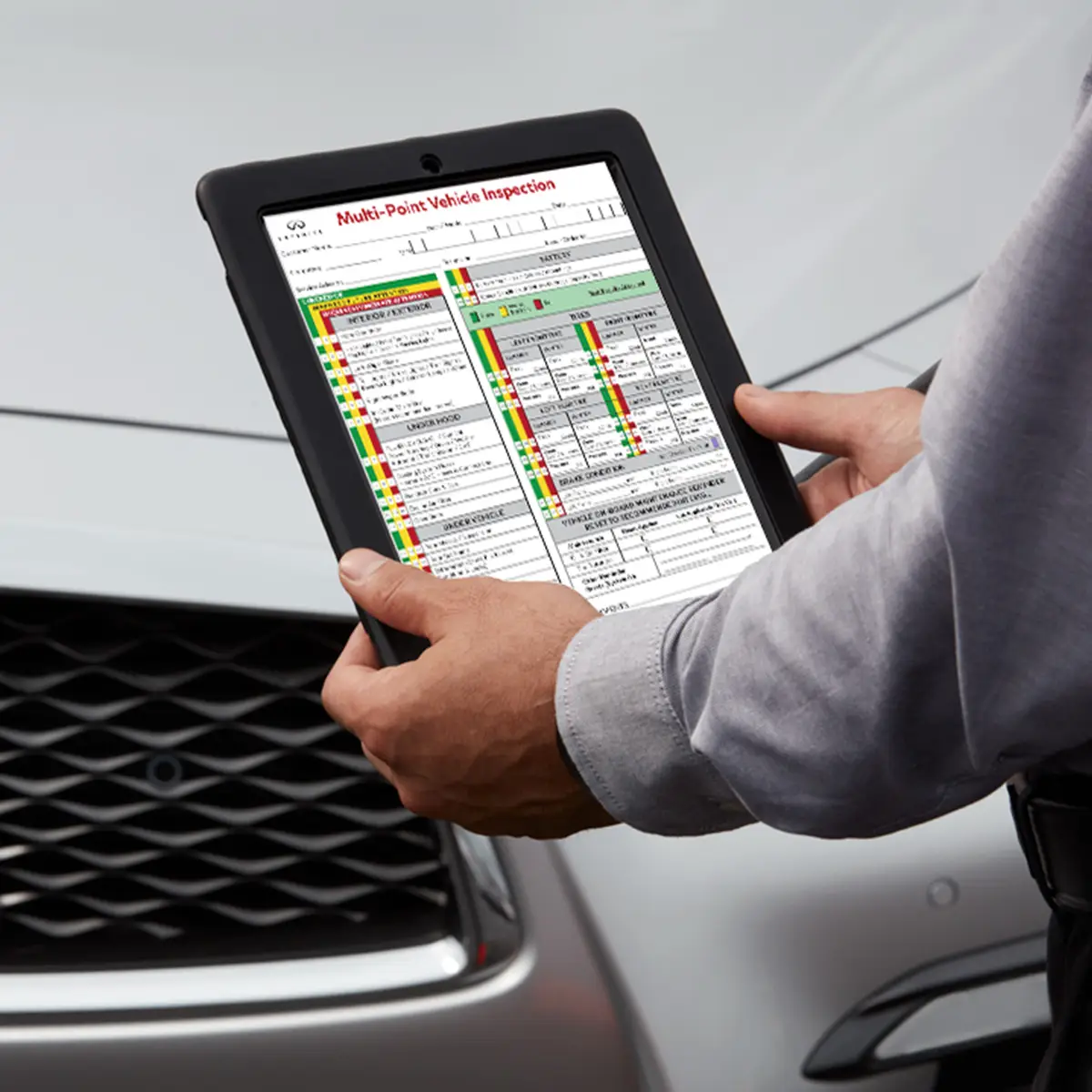 Complimentary
Multi-Point Inspection
In addition to guaranteeing the best price on your next 0W-20 synthetic oil change, our highly trained technicians at your local retailer will also thoroughly evaluate your INFINITI as part of the multi-point inspection included at no additional charge each time you visit.
Learn More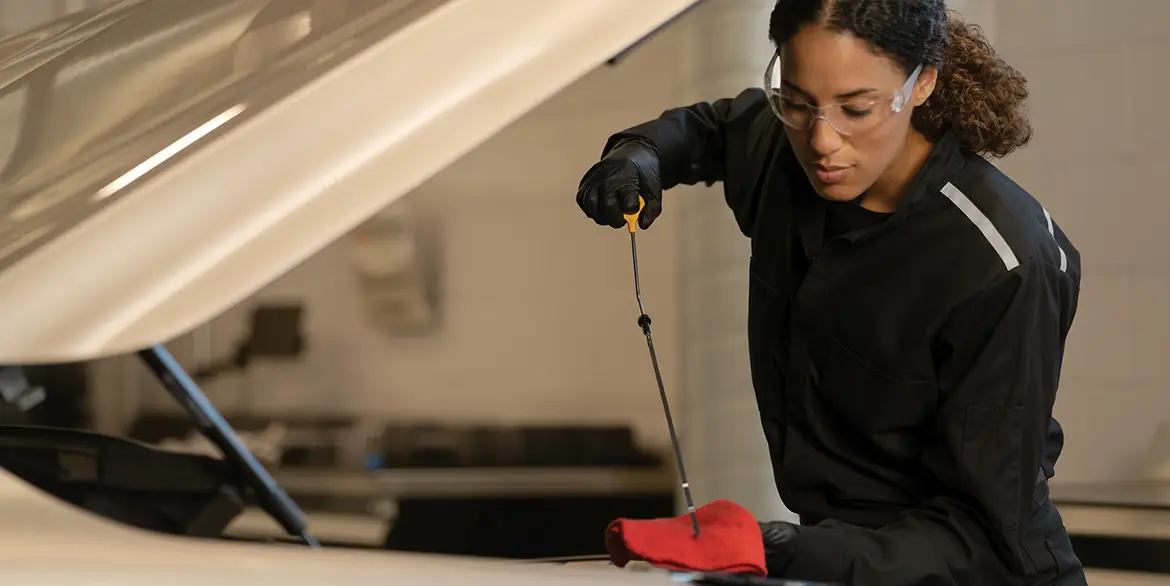 Extending your INFINITI's Life
One of the easiest ways to help extend the life of your INFINITI is to protect its engine with regularly scheduled oil and filter changes. Engine oil reduces wear and tear by providing a lubricating barrier between each of the moving engine parts.
View Service Offers
A Perfect Fit Every Time
When you bring your vehicle in for service, rest assured that we only use Genuine INFINITI oil filters that are designed specifically for your INFINITI. Each oil filter is engineered with an anti-drainback valve that keeps the oil in the filter when your engine is off, which prevents harmful engine wear when you start your vehicle's ignition.
Find Your Retailer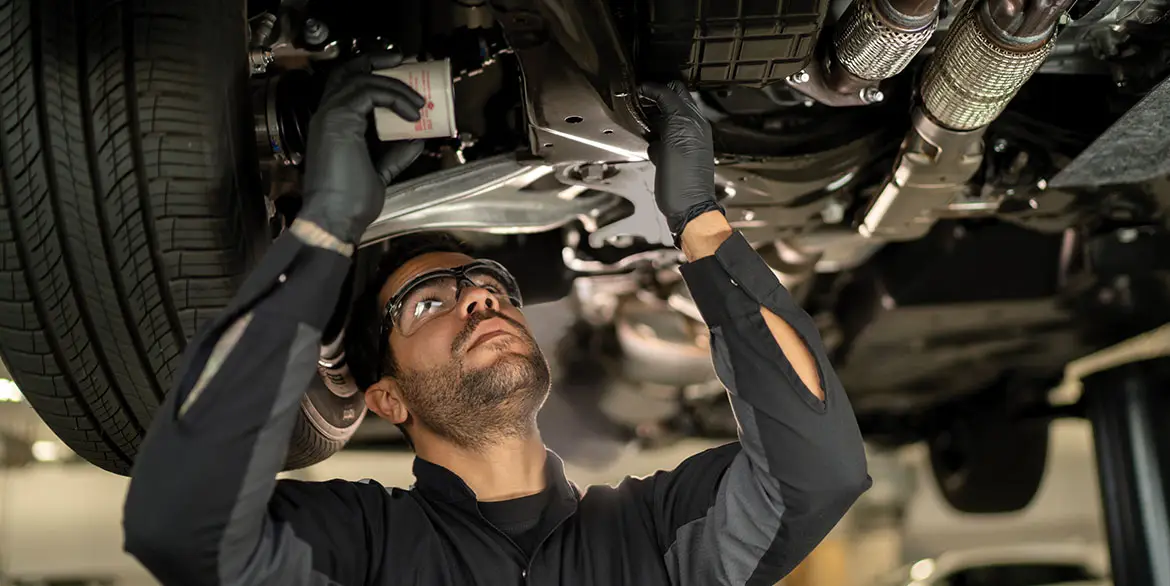 INFINITI Engine Oil Recommendations
*This is for guideline only. Consult your vehicle's Owner's Manual for oil changes.